Variety to Table
At The Great Pumpkin Patch, we have so many varieties that it can be a bit overwhelming. We are breaking down barriers and taking the guesswork out of shopping for pumpkins and squash. They aren't just for your doorstep anymore; we want it on your table. We've got tips and videos to help you appreciate the bounty of flavor in our beloved cucurbits.
Look for these signs throughout our Cucurbit Market. We have paired them with some of our favorite squash to simplify your shopping experience.
Put on an apron, grab a loved one and get ready to bring variety to your table.
Here at The 200 Acres, we believe that many memories are made in the kitchen. That's why we're including a few of our all-time favorite recipes for you to try at home. We have many more recipes to fill your kitchen full of enticing aromas. Check out our newly updated cookbook, The Pumpkin (and Squash) Eater – 3rd Edition.

Ready for Roasting
Seriously, just roast them! Cut squash into cubes, wedges, slices, or rings. Drizzle with cooking oil. Season with Lawry's, garlic, Cajun seasoning, brown sugar, butter or pepper. Bake at 400° for 20–45 minutes until fork tender. Baking time will vary according to size.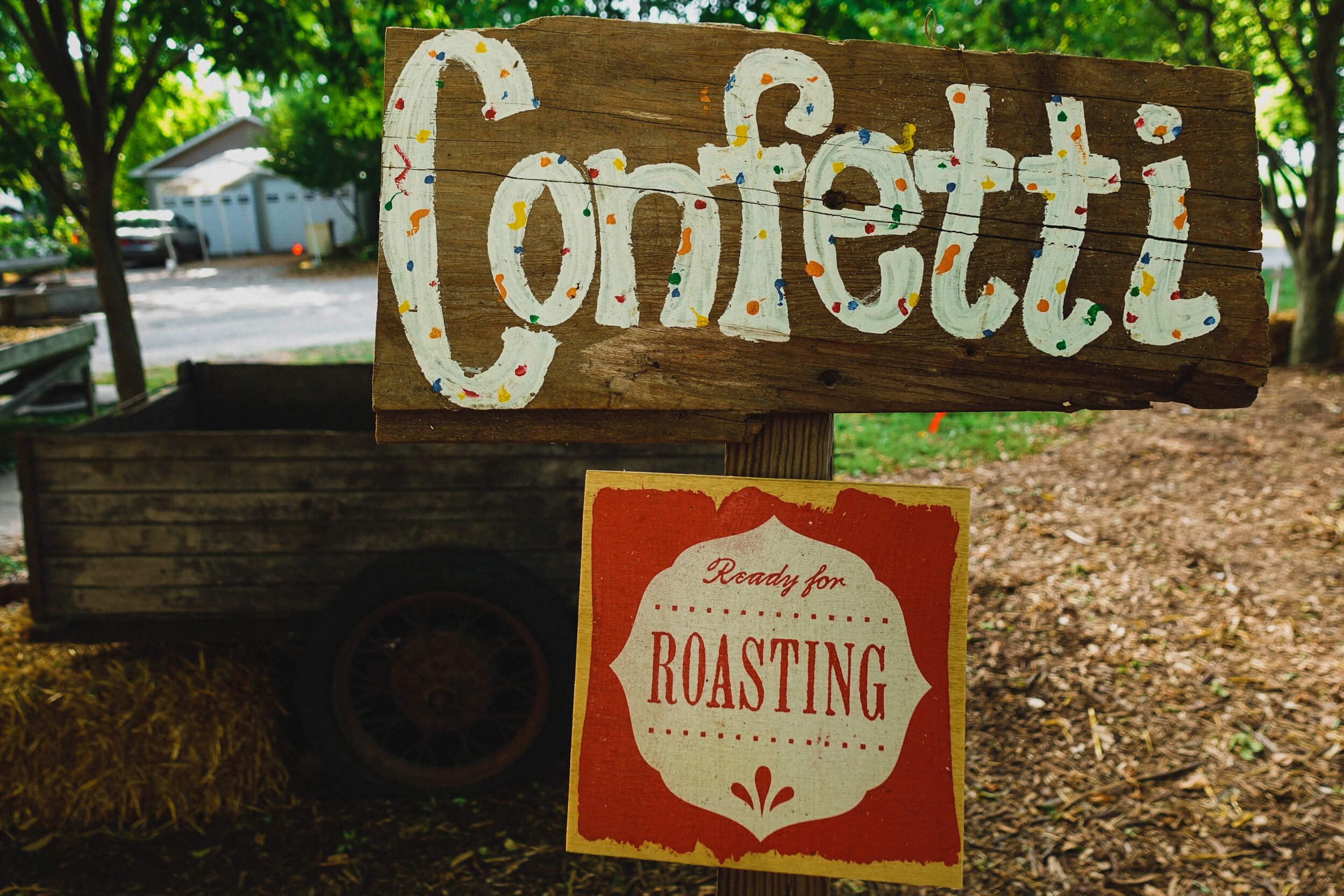 Small But Mighty
Larger squash can seem daunting, that's why small is the perfect place to start. Using one of the cucurbit's ribs as a guide, cut the squash in half, scoop the seeds out and bake or microwave until fork tender. Add your favorite seasoning to taste, and voilà! Delicious!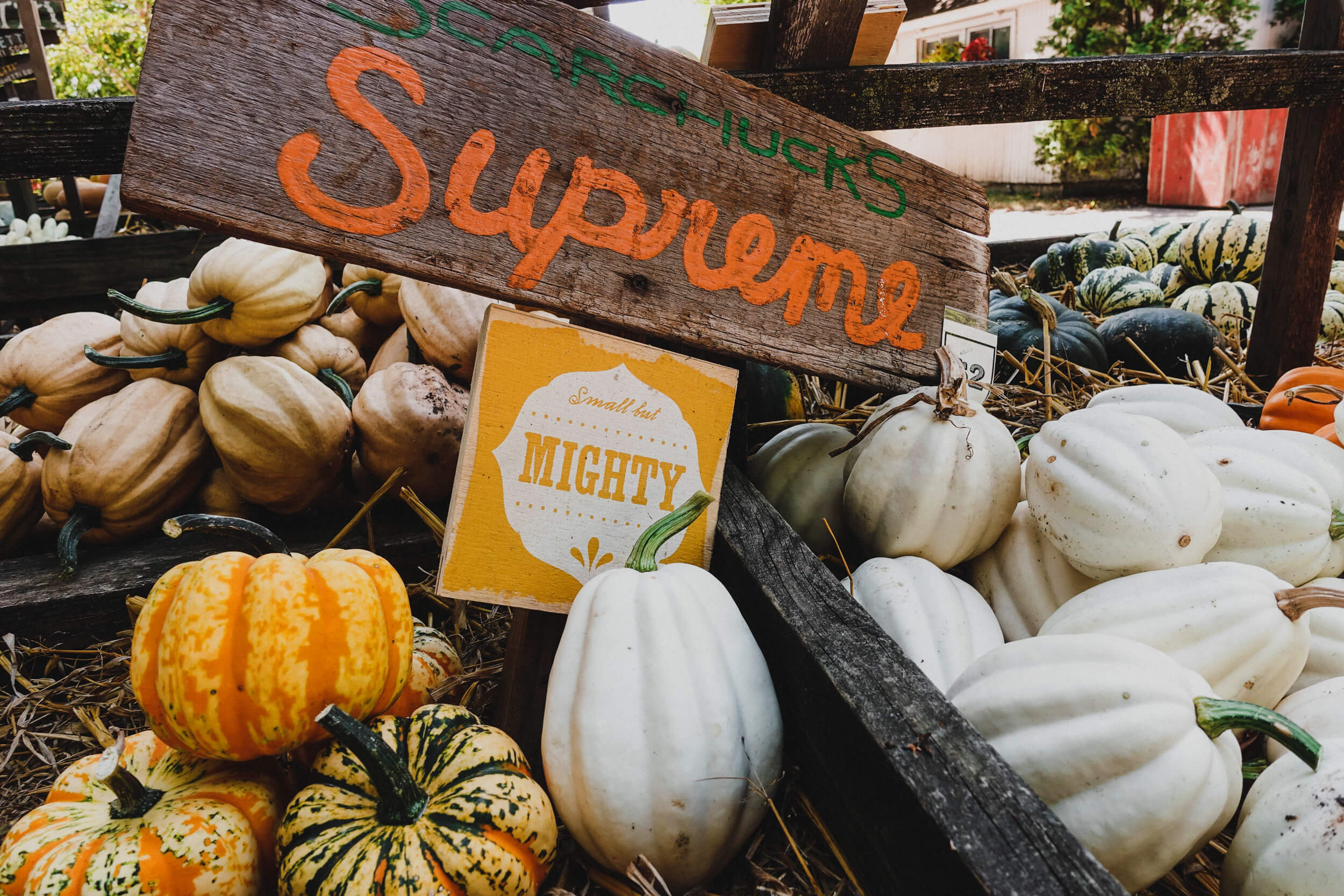 Perfect For Pies
These are the tried and true best squash for pie, and our favorites, too. They will make your fall dessert amazing. Take it home, drop it, scoop the seeds out and bake. Once the cucurbit is baked, scoop out the flesh, puree, then add it to your favorite pie recipe.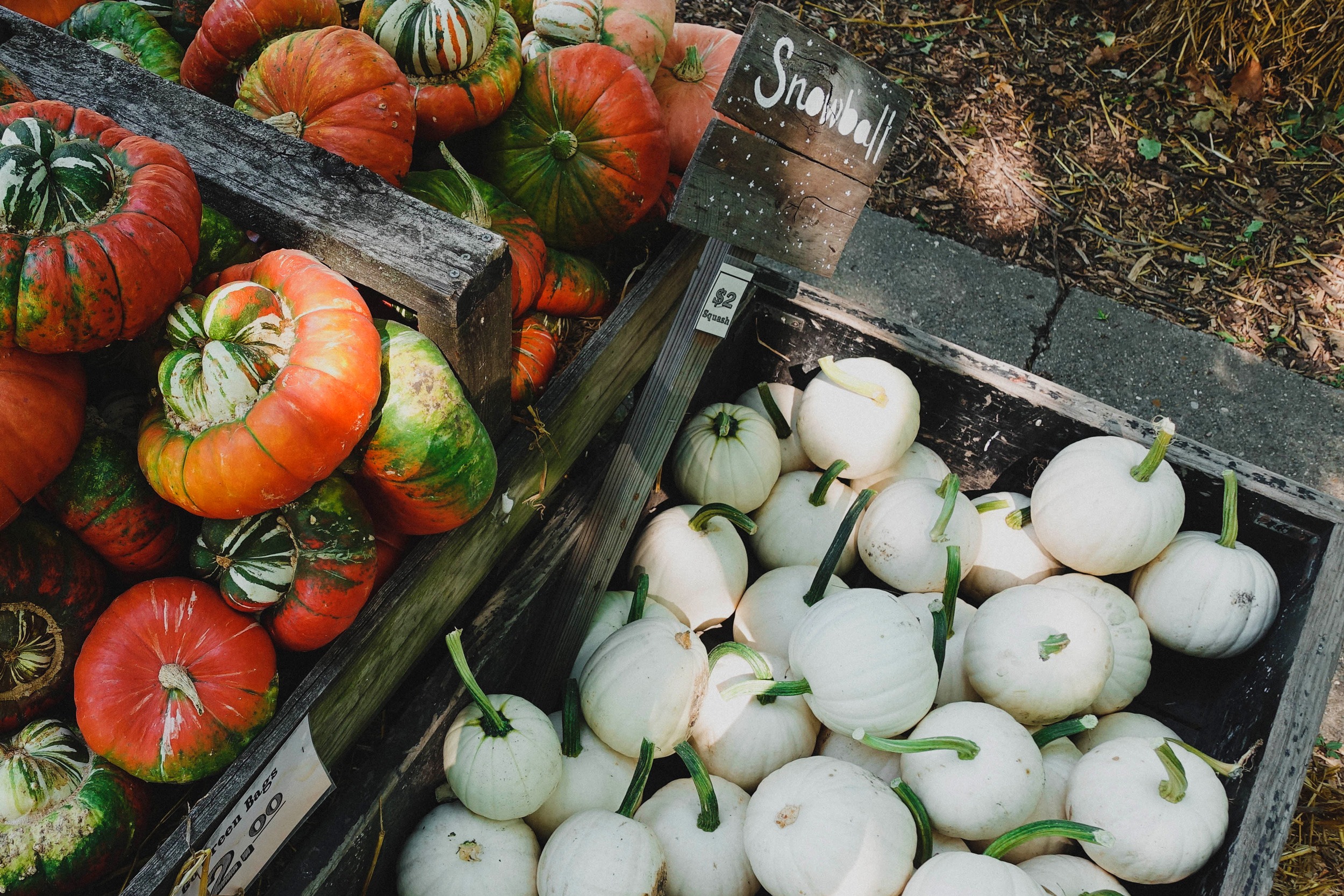 Savor the Seeds
Roasted seeds are a healthy snack alternative and are easy to prepare. Drop the squash, scoop out the seeds and spread them on a baking sheet. Drizzle with oil and sprinkle with salt. Bake at 400° for 6–10 minutes. Devour, come back, get more squash. Repeat.