Our Story
Nestled in the rich farmland of Illinois' Amish Country is the 200 Acres farm, home to The Great Pumpkin Patch and The Homestead Bakery. Our little slice of Arthur, Illinois is a place where pumpkins grow ripe and plump under the autumn sun and where family and friends join together every Fall to celebrate the harvest season
Our connection to the land is one we truly hold dear. The farm, the weather, our rural community—they all affect our way of life.
Every year we are proud to play host to visitors from all over the country who travel to the 200 Acres in Arthur to experience all that The Great Pumpkin Patch and The Homestead Bakery have to offer. We are immensely proud that we have to the opportunity to share this experience with our visitors, preparing year-round to make to make every Autumn visit to the patch a memory cherished forever. Our hope is that a trip to our farm will inspire you and your family to reconnect with the land and celebrate the beauty of harvest.
A Little Bit of Patch History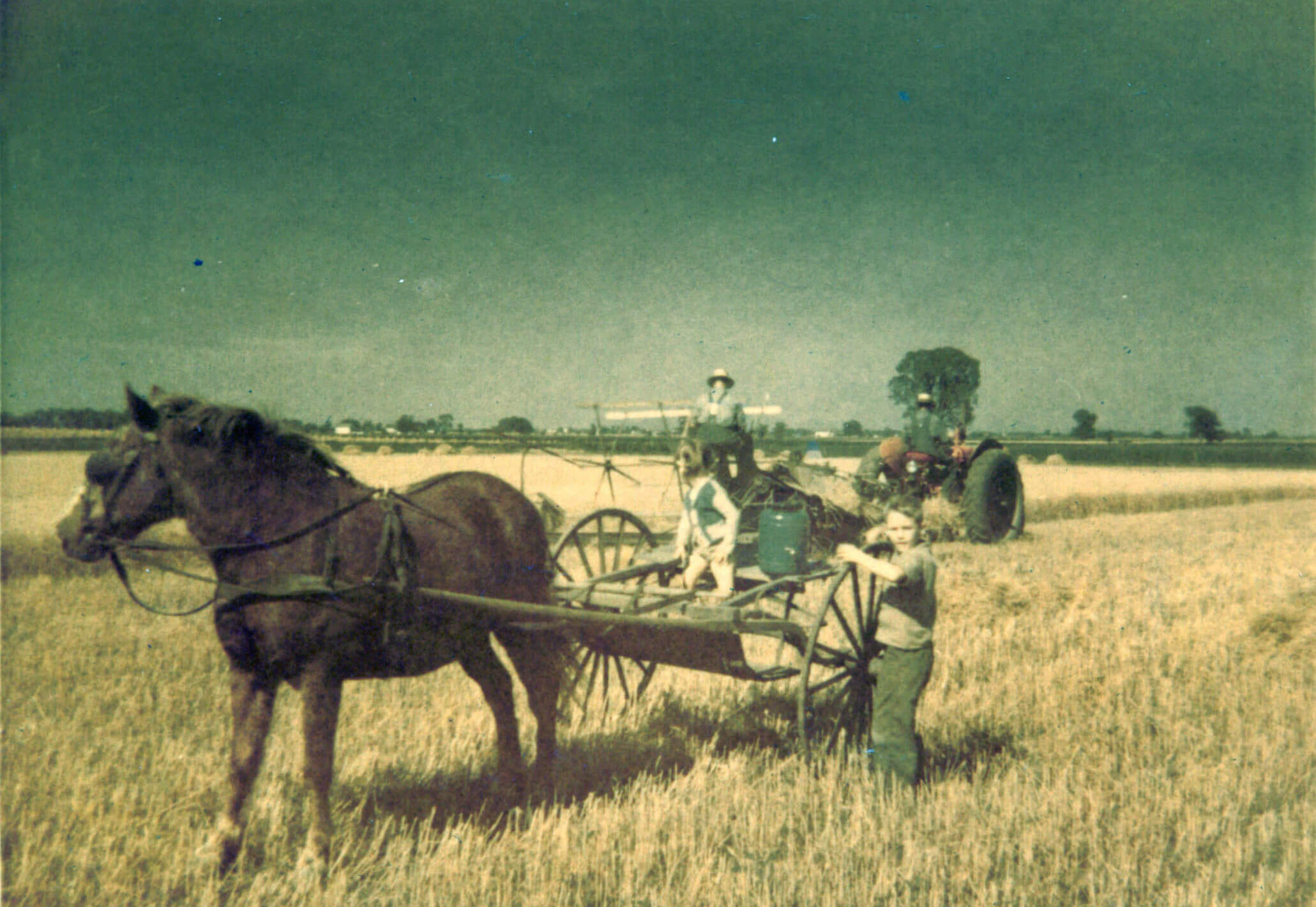 The 200 Acres farm has been in the our family's hands for 6 generations—more than 160 years. In 1859, McDonald immigrants from Scotland settled in East Central Illinois after traveling from Virginia, purchasing land through the Homestead Act to begin their new lives. Today, over 160 years later, the evolution and stewardship of that same land continues.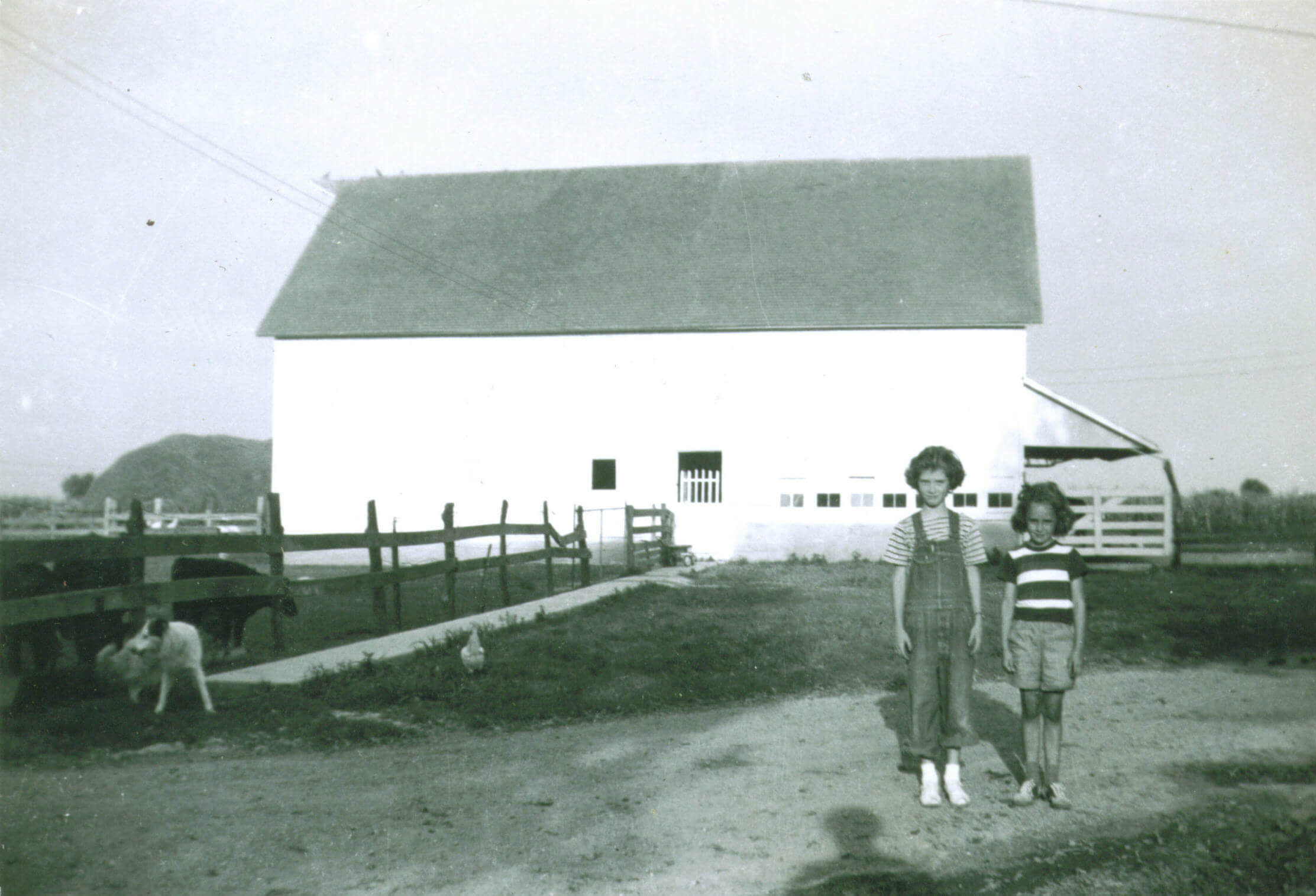 In 1938, Charles McDonald married Madeline and moved into the tenet farmhouse to start their family. Their children, Robert and Mary Beth, grew up here, in that farmhouse.
Mary Beth (McDonald) married Bruce Condill in 1967 and they served together for a year in Uganda in the Peace Corps. After a few years of Charles teaching Bruce how to run the farm, they moved to the 200 Acres in 1971 to begin their family.
In 1977, Bruce and Mary Beth added a few pumpkin seeds to their children's garden. Over the next few decades, a small garden grew into The Great Pumpkin Patch — a cucurbit business with a 63-acre patch that produces over 400 varieties of pumpkins, squash, and gourds, 14 acres of grounds and gardens, involvement in commercial pumpkin production, the preservation of heirloom and rare cucurbit seeds, and an Amish bakery that provides made-from scratch baked goods online, to the surrounding communities, and at events nationwide.
In the early years of the patch, Bruce and Mary Beth's three sons, Kit, Mac, and Buck, helped with all facets of the farm. What started as a way to make a few extra dollars quickly grew into a full-fledged business responsible for supporting a whole family. Their creative ideas and passionate interest in education, plants, and cucurbits have helped the farm evolve into an agritourism destination, a botanical showcase, and an educational center for anyone interested in cucurbits. The sons' wives, Emily, Ginny, and Shana have also contributed ideas and worked in all phases of the operation.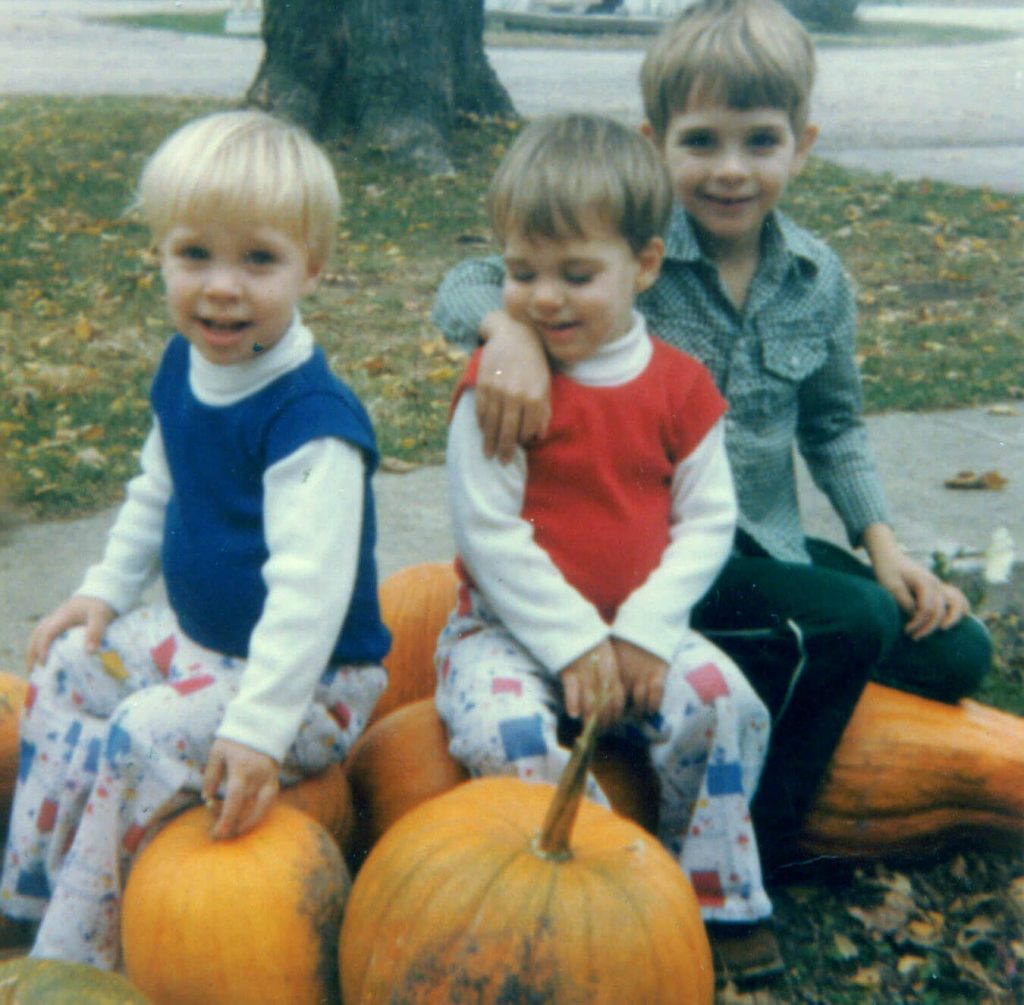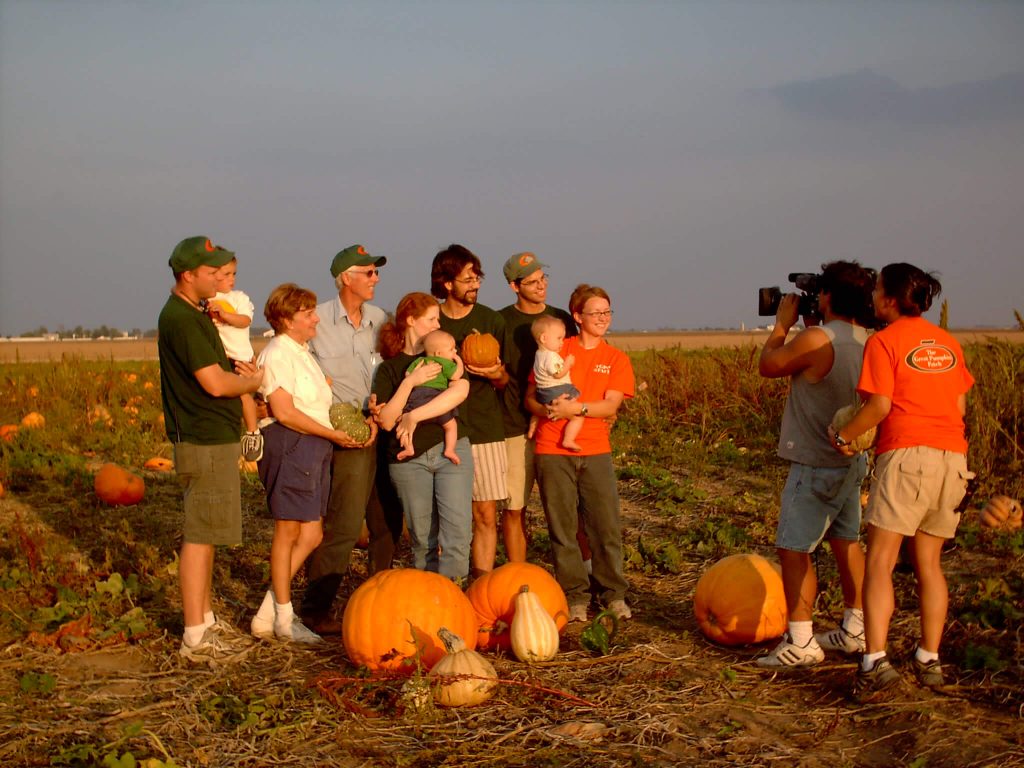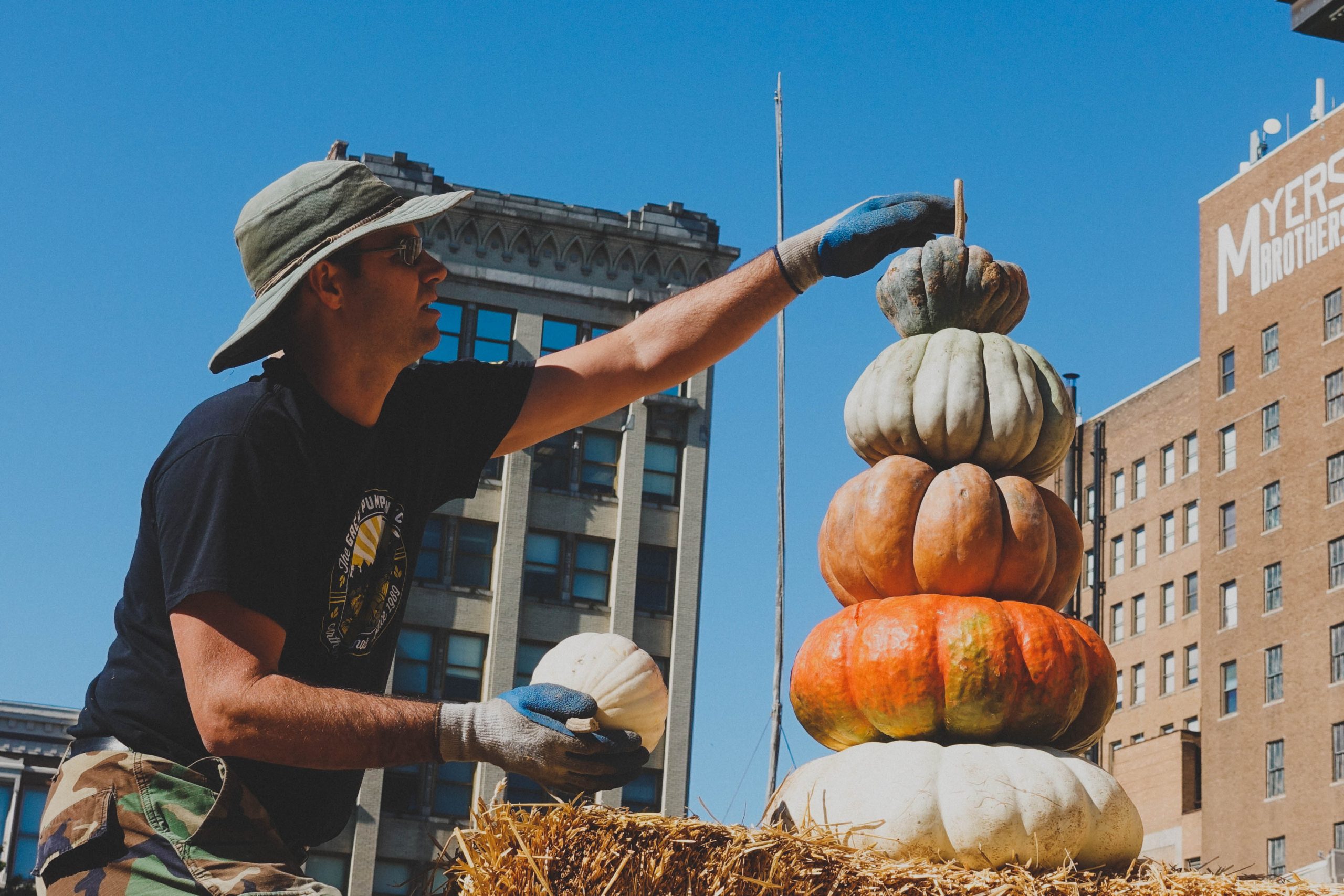 After growing up surrounded by and learning about agriculture, Mac Condill continued his agribusiness and horticulture education away from Arthur, receiving a degree from Illinois State University and studying in Pennsylvania, Scotland, and South Africa.
Mac has taken his childhood fascination with cucurbits and parlayed it into a lifestyle of educating others in the beauty and value of pumpkins, squash and gourds. He has a passion for growing, and always knew that after receiving his education he would return to the Condill farm to make is life here, on the land that has been in his family for more than 160 years.
He makes every effort to promote and support sustainable farming and business practices world-wide while procuring rare and heirloom seeds. He has traveled the world over to do so; including trips to South Africa, Kenya, India, Norway and the United Kingdom, appearances on the Martha Stewart TV show, the DIY-Network, Illinois Stories, CI Living, and Heartland Highways. He has been featured in numerous magazine articles including Martha Stewart Living, Country Living and Woman's Day, as well as a featured speaker at Country Living Fairs in Ohio, Georgia, Texas and NY, at the National Heirloom Expo in Santa Rosa, CA and at the Illinois Specialty Growers Association.
Mac is an enthusiastic landscape designer which is evident throughout the Patch, and enjoys creating true works of art that incorporate the pumpkins, squash and gourds that The Great Pumpkin Patch have become known for. In addition to the design work he does locally each fall, Mac's annual decorating commitments include the Chicago Botanic Gardens, the Chicago Museum of Science & Industry, Country Living Fairs in Columbus and Atlanta, and the National Heirloom annual Expo in Santa Rosa, CA. In 2010, he constructed a fall display on the North Lawn of the White House in Washington DC for their annual Halloween event.
These days, Mac and his wife Ginny own and operate The Great Pumpkin Patch. They passionately work to continue to the 200 Acres mission of creating a place for all people to come enjoy our family farm and its produce. In 2006, Mac and Ginny added The Homestead Bakery—named as an homage to family patriarch Frank McDonald, who homesteaded the farm in 1859. Staying true to the diverse culture of Arthur, The Homestead Bakery offers a full line of made-from-scratch Amish baked foods, including caramel iced cinnamon rolls, honey yeast breads, sweet breads, and angel food cakes.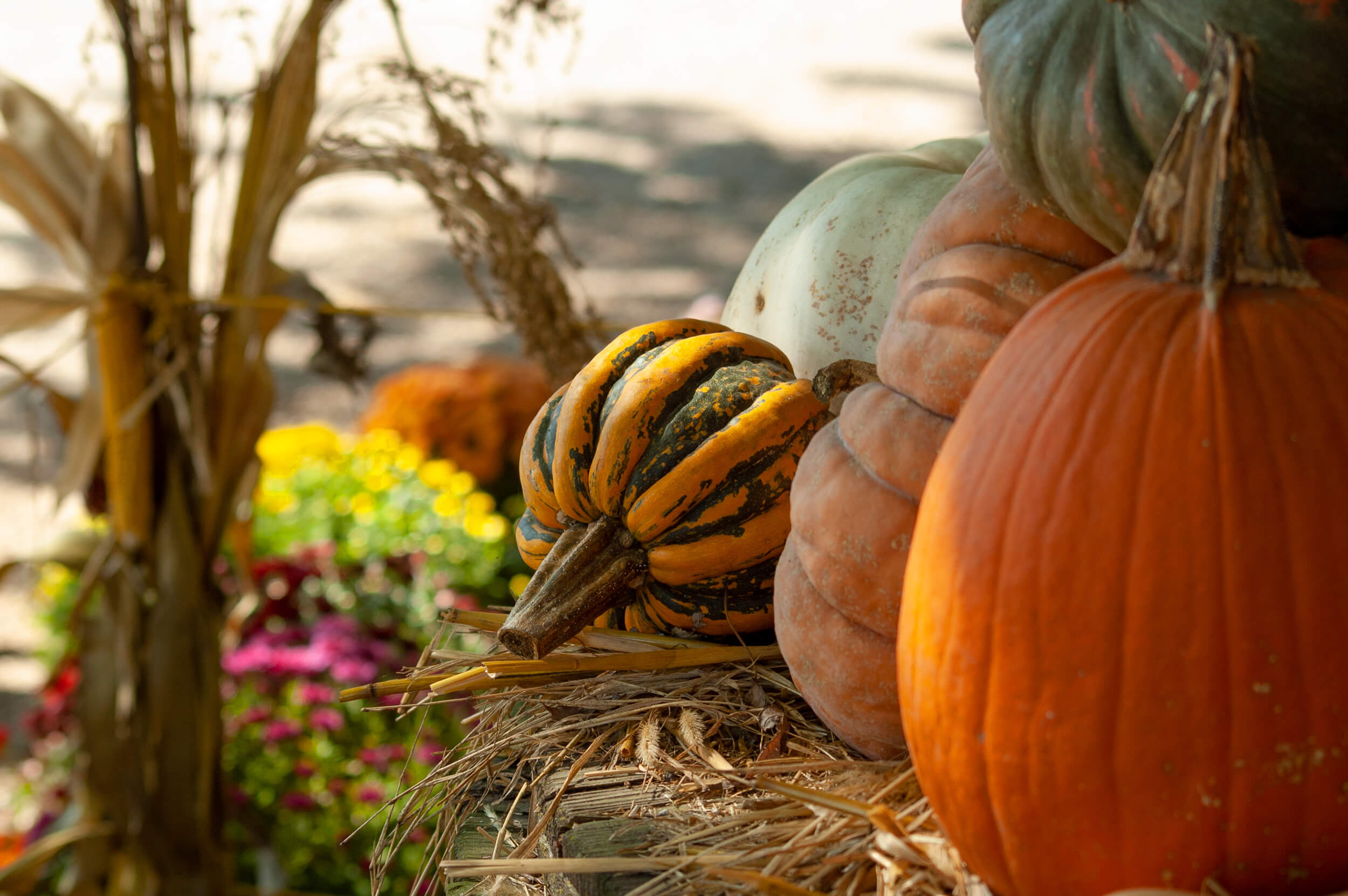 As the family matriarch Mary Beth Condill says, "There have been great sacrifices in order to pass it on from generation to generation." The farm is our passion — one that each generation has left its mark on and we are committed to continuing that tradition. We are blessed to share our story with our visitors and to share our family's farm as a place to connect with the land and each other.
We love cucurbits, farming, and land stewardship and we want to share that love with everyone we can.